You are here:

Business Partners
Business Partners
Partnership Makes Business Sense
A successful business or organization requires cooperation with others seeking a mutually beneficial relationship. Partnership is rarely a product of chance; rather, it must be strategically pursued, cultivated, and nurtured.
Opportunity to Connect
There is opportunity to connect your business or organization with the decision-makers in Kansas county governments through a business partnership with the Kansas Association of Counties (KAC). The KAC is the touchstone for county governments in Kansas and provides valuable connections to county leaders. Since 1976, the KAC has served Kansas county governments by articulating the needs and ideas of counties at the Statehouse in Topeka and in the hallways of Congress, and provided educational, technical and various inquiry services all designed to make county government more effective, efficient, and responsive to Kansans.
Seize the Advantage
Seize the advantage for your business or organization by accessing Kansas counties as a KAC Business Partner. Get positioned to receive maximum exposure for your goods and services through numerous opportunities to reach county decision-makers – in print, online, and in person at KAC events. KAC Business Partners are uniquely positioned to receive the highest visibility with KAC members. Your goals, working through our connections, can truly give you the Advantage you deserve!
Current Business Partners
Architect One
Contact:
Scott E. Gales
, President
Mailing Address
906 S. Kansas Ave, Ste. 200
Topeka, KS 66612
Ph: 785-271-7010
Fx: 785-271-7020
Description
: Architect One is a full service architecture, planning, and interior design firm providing complete professional design services. We assist with project scoping, budgeting, master planning, and conceptual design in addition to traditional architectural design services.
Allen, Gibbs & Houlik,L.C.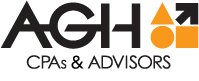 Contact:
Mike Lowry
, VP - Assurance Services
Mailing Address
301 N. Main Suite 1700
Wichita, KS 67202
Ph: 316-267-7231
Fx: 316-267-0339
Description:
AGH's governmental team provides CPA and advisory services to governmental entities, including financial statement and Single Audits, financial statement and CAFR consulting, sales tax consulting, economic development, rate model reviews and priority-based budgeting.
Bukaty Companies
Contact:
Phillip Drescher
, Benefits Consultant
Mailing Address
11221 Roe Ave.
Suite. 200
Leawood, KS 66211
Ph: 913-647-3967
Description:
Bukaty Companies is the Exclusive Consultant for the Kansas Association of Counties Employee Benefit Trust! Through Bukaty Companies, members have access to specialized benefits and value added resources to effectively analyze and manage one of their single largest budget line items, Employee Benefits:
Voluntary Supplemental
Medical
Dental
Ancillary
Online enrollment, administration and employee education
Health Care Reform Guidance
HR Help Desk
FSA, HRA, HSA, COBRA
Computer Information Concepts, Inc

Contact:
Larry L. Bohlender
, President
Mailing Address
2843 31
st
Ave.
Greeley, CO 80631
Ph: 970-330-0839
Description:
Computer Information Concepts. Inc. has been assisting cities, counties, schools and state governments in the acquisition, implementation and effective use of automation for 34 years. Our successful implementation and support of hardware and 100% integrated/image enabled software in over 500 sites includes 52 budgetary/fund accounting; 52 payroll/personnel; 48 records management/imaging and 31 tax administration systems in Kansas.
Foulston Siefkin
Contact:
Bud Cowan
Mailing Address
32 Corporate Woods, 9225 Indian Creek Parkway, Ste. 600
Overland Park, KS 66210
Ph: 913-253-2134
Fx: 866-347-9615
Description:
Founded in 1919, with offices in Wichita, Kansas City and Topeka, Foulston Siefkin is the largest law firm in Kansas. The breadth of experience Foulston Siefkin delivers to its governmental clients encompasses FLSA and wage payment questions, employee handbook and training programs, employer defense in discrimination, retaliation, whistle-blower, and all other employment-related lawsuits, land-use and related disputes, and civil rights claims involving law enforcement, elections, zoning, and other ordinances.
Nationwide Retirement Solutions
(NRS)
Contact:
Burt Burrows
, Program Director
Mailing Address
P.O. Box 24232
Denver, CO 80224
Ph: 303-452-6300 or 816-221-5266
Description:
Nationwide Retirement Solutions (NRS) administers the NACo 457 Deferred Compensation Program for county employees across the U.S. NRS provides education, investments and recordkeeping functions for these plans. Along with the 457 Plan, NRS also administers a 401a Match Plan and the Post Employment Health Plan (PEHP), a plan that provides retiree health care reimbursements, tax free.